Macintosh & Apple Computers Service and Repair in Iowa
Scott Nelson earned a doctorate degree in Physiology and Biophysics from the University of Illinois at Chicago in 1990, and has held postdoctorate and research positions at the University of Iowa. In 1997, he decided to start his own computer consulting business. Soon after, The Mac Doctor was born.
Scott created The Mac Doctor for two reasons: he has always loved Macintosh computers and he has always enjoyed teaching. His research background has been invaluable in helping him to successfully evaluate, diagnose, and resolve issues with Apple hardware, operating systems, applications, and networks. Moreover, his approach to computer education involves lessons that are clear, understandable, and applicable to users at all levels. "The purpose of training," says Scott, "is not to simply present the information, but to be sure that the trainee understands and can apply what he or she has learned."
Scott is one of a small group of Apple Certified Support Professionals for Mac OS 10.5 in the state of Iowa. He is also an Adobe Certified Expert for Photoshop training. His clients have included the University of Iowa, Oral-B, ACT Inc., numerous local businesses and schools, and many private homes. Scott and his family have lived in Iowa City since 1990.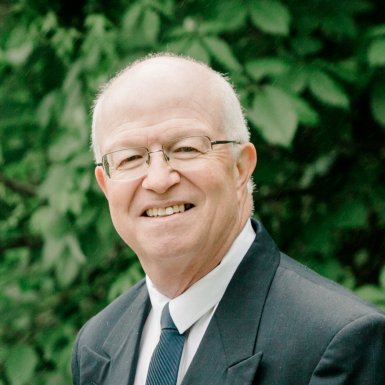 Concept by Iowa Hearing
2023-11-21
The Mac Doctor, Scott, is a great person to work with. We had several computers that we no longer needed. He destroyed the solid state and spinning hard drives to ensure no retrievable data and found a donation location to pick up this equipment. He was very thorough and met my company's required destruction and documentation protocols. It is a pleasure to work with Scott. He is efficient and does what he says he will do. I would recommend The Mac Doctor to anyone looking for this type of service. Thank you, Scott.
He was very knowledgeable and prompt. Helped us create backups & set a new imac. Great work!
Louise Gisolfi
2023-11-16
Scott Nelson ( The Mac Doctor), is a genius when it comes to knowing how to fix any kind of Mac.I had a very complicated problem with my Duolingo App and he was able to untwine all the technological data and organize it in a workable manner. Changing emails, I D and passwords again and again until it worked.I had gone to several other experts before Scott and they were not able to help me. He not only fixed the problem but is kind, thoughtful and respectful. He checked with me every step the the way to make sure he was doing what I wanted. He is a delight to work with and there is no question he is the best around. Louise Gisolfi Louise Gisofi
Scott went to my 90 year old mother's apartment and rapidly diagnosed/fixed problems with both her iPhone and iPad. This was great since we live out of state and could not be there in person. He did a great job both in fixing the issues but also interfacing with my mom.
I can always depend on Scott to fix my Mac problems. He's very knowledgeable in everything Mac related. He's wonderful in answering all my questions with patience and good humor without being frustrated in my lack of computer knowledge. He has fixed my Macs over the last 10-years. From my desktop and multiple laptops. He's reliable and dependable. He's worth every $1.00.
Scott was great to work with! He came to the office right away, and explained exactly what was needed to fix our problem. Excellent customer service!
Highly recommend! Super responsive, friendly and knowledgeable.
Richard Hyndman
2023-11-03
We thoroughly appreciated Scott's promptness and professionalism as he recovered pictures/movies and cleared an old obstacle with our email. He was a blessing in disguise! Thanks, Rick and Peg
Exceptional service and quick response! This is the best service I have ever had with any computer issues! He was professional and helpful and I couldn't be happier with his knowledge and work completed! Hands down my new contact for any computer issues!